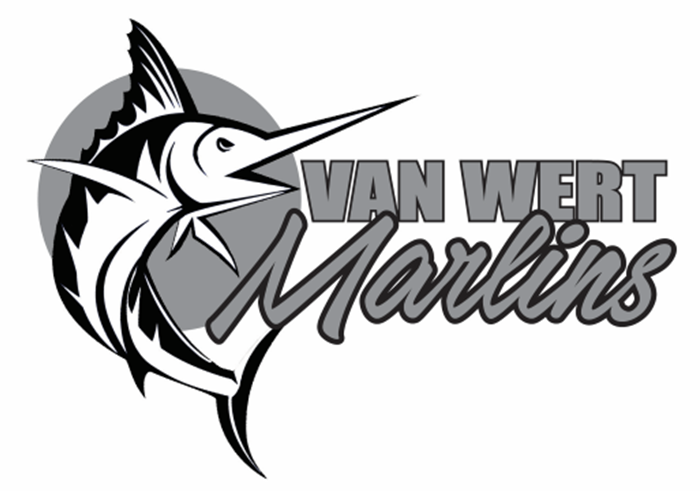 It is the mission of Van Wert YMCA Marlins Swim Team to provide the youth of our community with a high-quality swim team and to promote the sport of competitive swimming in our area. 
We will create the opportunity for swimmers of all levels to develop mind, body, character and spirit and achieve the highest levels of personal growth as well as achievement in the sport.
Our team welcomes all children ages 5-18 who love the water and can swim at a minimum of 25 meters. Coaches will teach all 4 competitive strokes. Practices are not mandatory and our team is very flexible for families. 
The Van Wert YMCA Marlins Swim Team participates in, and are members of two different leagues for two different seasons. The Western Ohio Aquatic League (WOAL) is the summer season league. Summer season generally runs from May to mid-July with meets in June on Monday & Thursday evenings with a culmination championship 2-day meet the second weekend of July. 
For the winter season we are members of the Northwest Ohio YMCA Swim League (NWOYSL). Winter season generally runs from October to March with a mixture of dual meets & invitationals with a culmination in a large championship meet with opportunities to advance to larger meets based on qualifying times. 
For information please contact us via email at: vanwertmarlins@gmail.com
---
Van Wert Marlins Swim Team
Competitive SUMMER swim team for youth ages 5-18
Great fun!  Great exercise! Great team atmosphere!
Practice schedule:
May 2 - May 26: 4:00 - 5:00pm; Monday - Thursday
May 31 - July 7: 7:30 - 8:30am; Monday - Thursday
Meets are on Monday and Thursday evenings in June, Championship meet July 8-9\
Not all meets or practices are mandatory, summer swim is a short season, fun and flexible
For more information contact: Dani Chiles, 419-771-9564 or vanwertmarlins@gmail.com
Download the Marlins application and information packet by clicking the link below!
Join the Fun!
---